---
---
Forgotten Futures
The A.B.C. Files
A Role Playing Sourcebook For Kipling's Scientific Romances
by Marcus L. Rowland
Copyright © 1993, revised 1998, 2000
---
---
Back to game index - Back to main index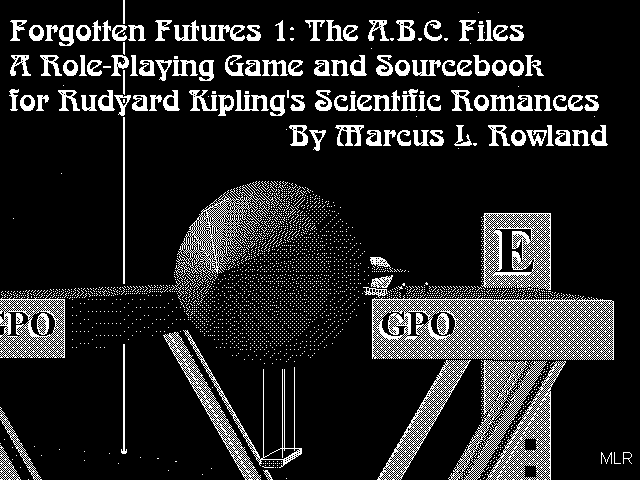 A role playing game set in Kipling's 21st century airship utopia. Contains the text of With The Night Mail and As Easy As A.B.C., a worldbook, an adventure, a spreadsheet of airship data, and 31 illustrations.
This HTML version of Forgotten Futures 1 makes some small changes from the original release, mostly in adding links to illustrations etc., and in second thoughts on some of the science and history of the worldbook, and is modified slightly to conform to the latest version of the game rules.
Revised 2000 and 2009 to add colour illustrations and advertisements from the chapbook of With The Night Mail, and pictures from its original magazine publication. Revised 2013 to add illustrations from the magazine publication of As Easy As A.B.C.
---